Individuals
What holds you back, what supports you? It's easy to overlook exactly what you need when you're dealing with changes and challenges -- even when it's what you want to acheive.
You don't have to go it alone. You can establish and maintain practical everyday happiness as you resolve challenges that are new or lingering, and develop intentional awareness for goals that you would like to realize. Building on your strengths and resilience you can do better than effectively deal with whatever is going on.
You can move forward with confidence in yourself and your ability to handle whatever life throws at you. With these skills in place, the life you would like to live is well within your reach.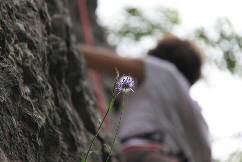 Patience and perseverance have a magical effect before which difficulties disappear and obstacles vanish.